Our Recognition

LSIB has been developing and delivering great minds for more than a decade. We continue this tradition today and have ambitions for a future that will embed our work and recognition of the LSIB on the international stage.

---
LSIB is recognised by Awards for Training and Higher Education (ATHE) - an Awarding Body by the UK Government's regulator, the Office of Qualifications and Examinations Regulation (Ofqual) for ATHE programmes. OFQUAL is an independent regulator of qualifications, examinations and assessments in England and of vocational qualifications in Northern Ireland.

---
LSIB is recognised by EduQual - an Awarding Body by the Scottish credit and Qualification framework. The Awarding body places special emphasis on offering learners the highest levels of quality and value across all of innovative, relevant and affordable qualifications.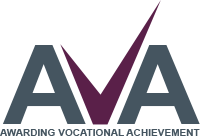 ---
LSIB is recognised by AVA - UK government approved and regulated awarding body providing a wide variety of qualifications in a diverse range of subject areas to centres whose customers are internationally-focused aspiring professionals who wish to enhance their global career prospects. BAA was established in 2010 as a relatively specialist awarding body, providing qualifications designed to meet identified demand for qualifications, particularly within the legal services sector.

---
LSIB is recognised by Innovate Awarding - is a national Awarding Organisation regulated by Ofqual and Qualifications Wales, with a passion for doing things differently.
NCC EDUCATION
United Kingdom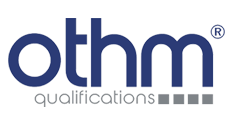 ---
LSIB is recognised by Ncc Education - is an internationally recognised UK awarding organisation in Computing and Business, with a strong global presence, offering qualifications supported by comprehensive teaching and learning materials, in more than 50 countries.
Accredited Online Business Management Universities*
Our Vision
Our aim :
---
Encourage industry to collaborate with us for programme improvement.
Create and find solutions and opportunities from through project/ research work.
Share our projects / research work with the world.
How we achieve our aims:
---
Create and maintain strong partnerships with industry, government, the community, and other research organisations
Identify areas where our strengths can solve problems
Deliver new ideas / strategies either by equity participation with the partners or forming new companies.
Click on the button below to find your perfect course